Hawaii Food Network Information
Sustainable Local Food Organizations
Hawaii Center For Food Safety FB Page
Hawaiʻi Center for Food Safety Action Fund is a non-partisan, not-for-profit, non-candidate committee engaging in education and electoral activities, including legislative advocacy, voter education, and grassroots organizing.
Hawaiʻi Center for Food Safety Action Fund is committed to protecting human health and the environment in Hawaiʻi from potentially harmful industrial farming practices and by promoting organic and other forms of sustainable agriculture. To do this, we need elected officials who will stand up to biotech and agrichemical companies and support local and sustainable farming practices in Hawaiʻi. Hawaiʻi Center for Food Safety Action Fund educates voters on Hawaiʻi candidates and where they stand on food safety issues.
 Big Island Food Organizations
North Kohala Eat Locally Grown FB Page 
The North Kohala community has a goal to produce 50% of the food it consumes by 2018.
The farmers, schools, businesses, non-profits and residents of North Kohala are working together to build demand and increase access to locally grown food. Together we developing a local, sustainable food system that will benefit the people of North Kohala.
Hawaii Homegrown Food Network FB Page


Vision
Our vision is of an abundant and self-sufficient community-based food system for Hawai'i that promotes health and well-being and is grounded in indigenous wisdom, socio-economic justice, and sustainable agricultural practices.
Mission
Our mission is to fulfill our vision by building and supporting a new food paradigm based on a thriving community network of sustainable food system stakeholders through education, research, information, partnership, facilitation, and training.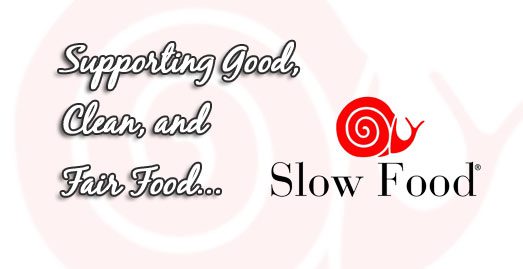 Slow Food Hawaii FB Page
As a chapter of Slow Food USA, we support national and international efforts on behalf of sustainable agriculture and rediscovery of the pleasures of the table.
Join us in supporting and enjoying the fruits of our local producers:
* tropical fruits, vegetables, coffee and herbal products
* taro poi
* meats, poultry and livestock products
* other diversified agricultural and artisanal food products
Some examples of past events:
* A tour of the renown Schattauer tropical fruit orchard and gourmet lunch featuring exotic fruits from the Twelve Trees Project
* A working tour of Mala'ai, the Waimea Middle School's culinary garden
* Tour and Potluck annual meeting at historic Anna's Ranch
* Barbeque at Kahua Ranch
* Tour and sampling at Kona Brewery
* Private tour of Kona Historical Society's Uchida Coffee Farm
As a Big Island resident or visitor, when you join Slow Food you can participate in all the events of the Big Island convivium. We look forward to sharing our Big Island food and food culture with you.
The Hawaii Island Sustainability FB Page
The Hawaii Island Sustainability (THIS) Organization is on a local mission to alleviate social and economic stress with sustainable practices, in pursuit of the global vision to develop templates for replica programs and organizations worldwide.
In response to the  June 27th Lava Flow and the current State of Emergency in our community, we are focusing THIS Organization to address the emergent need of Food Supply in the Lava Isolation Area of Lower Puna, Hawaii through our successful Free Food for Life: Backyard Food Systems program.